What We Do:
At Norfolk Foodservices our capabilities cover all facets of the commercial kitchen environment. We specialise in electrical, gas and refrigerated equipment, enabling us to provide you with a complete service to maintain your kitchen equipment at its best.
Our services include:
Breakdown Repairs on Commercial Kitchen Equipment: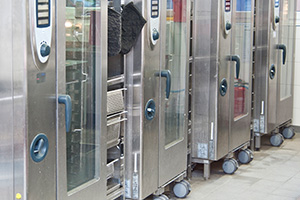 We provide repair services across the entire range of kitchen equipment, across all brands, makes and models. Our fast response to service requests ensures that we minimize the disruption and downtime caused by equipment breakdowns.
Programmed Maintenance on the Kitchen's Equipment:
Kitchen equipment that is regularly serviced operates more reliably, is more hygienic and has a longer productive life. Food Safety Standards (e.g. HACCP) often require equipment to be independently serviced and tested on a regular basis to ensure compliance of the required standards. Norfolk foodservices develops and executes programmed maintenance plans to suit your individual business needs.
Sales and Installation of New Commercial Kitchen Equipment: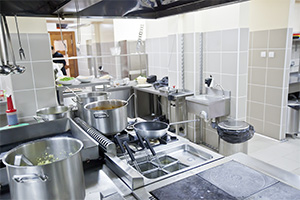 We are able to supply and install a broad range of kitchen equipment by several manufacturers and models – see the Sales and Installation section of this website for more details.
Equipment Rental:
Norfolk foodservices has access to a range of commercial kitchen equipment that can be leased to you on a short term basis for a special event or to temporarily replace a piece of equipment that is out of action. Contact us for more details on the range of equipment available.
Electrical Contracting Works:
We are able to provide a range of electrical contracting works which is not isolated to the kitchen environment. We can cover emergency exit lighting servicing and testing, power point installations, lighting works, testing and tagging of equipment, all the way through to larger electrical contracting works.
Stainless Steel Fabrication and Installation: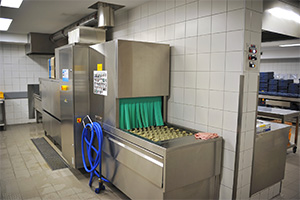 From small through to larger jobs Norfolk foodservices is able to provide stainless steel fabrication and installation services. Our above services are provided to a range of commercial customers including:
Aged Care Facilities
Hospitals both Private and Public
Corporate Facilities
Facility Management Organisations
Restaurateurs
Manufacturing Plants
Entertainment Venues
Universities and Tertiary Institutes
Council Facilities
Cafes and Bars