Repairs & Maintenance:
Breakdown Repairs and Servicing
At Norfolk foodservices we provide 24 hour a day 365 day a year coverage for equipment breakdowns across electrical, gas and refrigerated equipment.
Our quantity and geographical spread of technicians ensures that we are able to provide a fast response to service requests. We typically achieving same or next day attendance, dependent on what time of the day the call is received.
Our expert technicians operate throughout the greater Melbourne and Victorian regions. We are able to provide effective coverage of sites, from a single site operation through to multiple site facilities spread throughout the geography of Melbourne/Victoria.
Our breadth of capabilities ranges from the servicing and repair of small commercial grade food processors, through to combi ovens, pass thru and conveyor dishwashers, cool and freezer rooms to production style environments and equipment such as kettles, bratt pans and blast chillers.
Our technicians carry a range of spare parts within their vehicles and we also have stock at our warehouse to enable us a high success rate of fixing issues on the first visit. If further works or parts are required to complete the job,
we have an employee dedicated to the requisition of parts and creation of repair quotations. This ensures that quotes and requisitions are managed with priority and we endeavour to have new orders placed on the same day as the when the job has been initially assessed.
Type of equipment covered: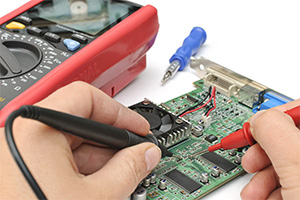 Combi Ovens
Dishwashers – Undercounter, Pass Thru and Conveyor
Gas and Electric Cooking Equipment – Ranges, Convection Ovens, Grills, Flat Top, Griddles, Deep Fryers, Salamanders and Bain Maries'
Refrigeration Equipment – Undercounter, Uprights, Cool Rooms, Freezer Rooms, Blast Chillers and Ice Machines
Preparation Equipment – Planetary Mixers, Food Processors, Stick Mixers, Meat Slicers, Toasters
Production Equipment – Kettles, Bratt Pans, Pressurised Bratt Pans and Large Deck Ovens
Manufacturer Experience: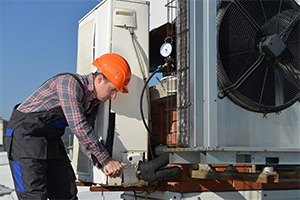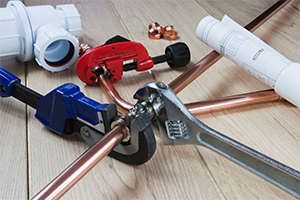 Norfolk Food Services has a vast array of experience across a range of brands such as;
Rational
Electrolux/Zanussi
Hobart
MKN
Garland
Goldstein Eswood
Robot Coupe
Brice
Skope
Williams
Sammic
Commenda
Winterhalter
Any many more…
Programmed Maintenance
Programmed Maintenance is a critical activity for maintaining the reliability, functionality and long term sustainable life of your expensive commercial kitchen equipment. Most equipment in a commercial facility is actively working 12-18 hours per day, 5-7 days of the week and it therefore needs to be serviced regularly to ensure that early signs of wear and tear and potential breakdowns are identified and rectified promptly.
A reliable Programmed Maintenance program can:
Significantly reduce or eliminate the likelihood of unplanned breakdowns which have a major impact on the productivity and efficiency of your kitchen
Reduce the additional costs of unplanned equipment breakdown such as menu reworking and temporary employee costs
Reduce the overall cost of maintaining equipment
Extend the life of the kitchen's assets by keeping them maintained
Enable proactive repairs and replacement of components and equipment that are worn prior to a breakdown occurring
Lessen the spend per asset compared to other major building systems
Create an asset management approach allowing us to keep a full history of your assets, helping to further manage and improve the life cycle of your assets
Independent testing and verification of critical temperatures within Refrigerators, Freezers and Dishwashers (wash and rinse water temperatures) is a key component of the Programmed Maintenance programme. Refrigerators, Freezers and Dishwashers have critical temperature thresholds that ensures the risk of food contamination and poisoning is effectively managed. During our Maintenance Program we independently test these critical temperatures to ensure that the thermostat within the unit being tested is reading accurately.  Our independent testing results also form an important part of external audit programs that relate to accreditations such as HACCP and Council Food Safety Certification.
Sales and Installation:
At Norfolk foodservices we are able to provide a complete turn-key solution for the supply and installation of commercial kitchen equipment. We have the capabilities to manage and coordinate every aspect of a supply and installation project. Our professional and comprehensive approach ensures that our customers enjoy a stress free installation experience with no surprises. 
We are able to supply a broad range of equipment from varied manufacturers at competitive prices, covering Electrical, Gas and Refrigerated equipment. Our installation capabilities also extend into areas such as:
Stainless steel fabrication and installation e.g. canopies, benching, splash backs
Electrical contracting works e.g. upgrading or installing new electrical circuits
Plumbing works e.g. gas piping, drainage and water
Building works e.g. wall alteration, tiling